Concealed Carry Holster - The "Urban Carry" Truly Concealed Weapon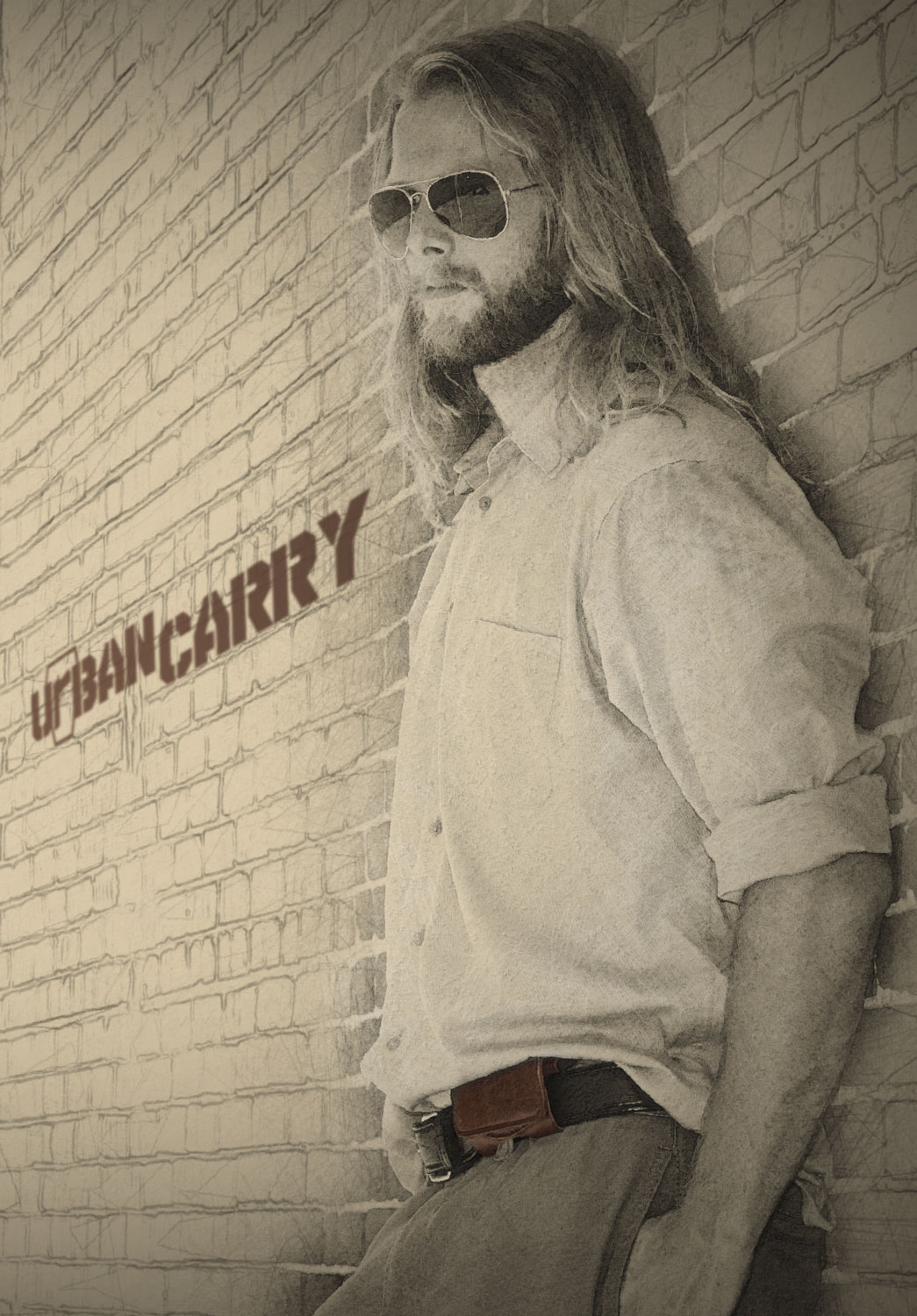 Just like the perfect woman, there is no perfect concealed carry holster… or is there? Be it women, trucks, firearms, or concealed carry holsters we all have our own unique personal preference and requirements to meet our own particular needs. This is where this concealed carry holster excels.
Fit and Retention. A concealed carry holster loose in your waistband or pocket is never a good idea; it doesn't protect the trigger. It also does not secure the firearm and it could easily become dislodged. A concealed carry holster should fit just right. It should mold to the firearm and should fit comfortably on your body. The Urban Carry does just that. The pouch-like pocket secures the firearm and keeps it firmly in place. With multiple sizes to choose from you can carry your Ruger LCP to the SIG P229 without worry of it moving around or losing your gun. It will be there when you need it! All that and still no need to worry about weight-gain – or at least not as it relates to your concealed carry holster.
Low Profile. A concealed carry holster must provide just that, concealment. While belt holsters provide great accessibility they rarely provide complete concealment and they subject to unintentional "painting". The Urban Carry is entirely – 100% tucked away below the waistband on the inside of the pants. No butt of the handgun showing – no exposure – 100% concealed. It is connected to the belt loop so no need to wear a bigger shirt or a jacket; only by pulling the flap covering over the outside of the waistband is the firearm exposed.
Comfort. A concealed carry holster has to be comfortable or you won't wear it. The Urban Carry is comfort at its finest; it feels like another pocket – and to be real – who feels their pocket? Seriously, the Urban Carry is bar-none in comfort and no break in period here – just buy and wear. And with this patent pending design you don't need to dress around your gun, feel free to wear anything you want!
Access. So what about accessibility? My personal preference has always been an IWB holster (although it does take some getting used to, wearing one size larger pants is the norm). Since I was already accustomed to this type of concealed carry holster, I found I could rapidly access my firearm without issue. I comfortably know where my firearm is at all times, every time I draw. For some, much like shooting, practice makes perfect.
Complexity. Just pack and pull. It's that simple.
Materials. There is a choice where the holster is made out of grade "A" rawhide leather, yet comes at a price every red-blooded American can afford (without having to steal the cow so to speak).
Budget. Ok. So all this, what about budget? As we all know there are an abundance of concealed carry holsters that cater to each and every budget; just as there are various price levels – from the highly extravagant tuxedo concealed carry holster to the relatively budget friendly belt holsters; the Urban Carry falls just between in the reasonable to modest range at $65.00 retail.
Overall the Urban Carry is an excellent holster. For the quality, and fit it is very reasonably priced. I also like the added comfort of knowing my firearm is fully concealed, and still highly accessible, at all times. Plus, having a place to keep my CCW license handy is a nice added perk. The Urban Carry does what it states, it gives you a Truly Concealed Weapon.
OUR PROGRAM
Affiliate Standard Program 5/3/16
Commission Type
10% Pay-per-Sale for each sale you deliver
Tier Commission
Level 1
10% of sales amount
Level 2
% of sales amount
Level 3
% of sales amount
Level 4
% of sales amount
Level 5
% of sales amount
Payout Requirements

$100.00

- Minimum balance required for payout.
Discount policy
5% discount on each purchased item
From Date
May 2, 2016
To Date
May 2, 2017