Available in both IWB and OWB options the Hyperion works with lasers and lights on the rail or trigger guard whether they are recessed, flush, or protruding the muzzle and whether they are above, in-line or below the trigger guard. The Hyperion is the most versatile laser, light, and RMR holster available!
Amazing

"Finally a Holster I can comfortably wear in my car every day and when I'm out it totally conceals the gun."
James M.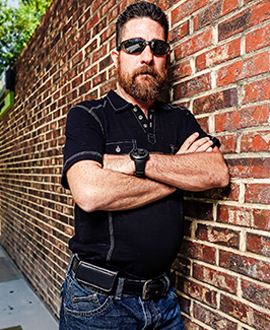 Quality

"The Urban Carry Holster really fits the bill when it comes to concealment and comfort, great product."
James M.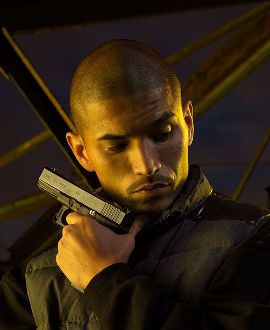 When it comes to crafting premium leather gun holsters there are none better than Urban Carry Holsters. We specialize in concealed carry holsters and high quality leather gun holsters made from premium saddle grade leather. At Urban Carry Holsters, we know that no two people are the same and that everyone deserves a unique holster.
Browse our selection of total concealment pop-up G3 Holsters, G3 magazine holsters, our Lockleather OWB, IWB and Shoulder Holster series. Belly band style around the body holsters as well as concealed purse, car and desk holsters. We offer options that can accomidate RMR and other optics enabled firearms, as well as options for trigger or rail mounted lasers and lights. All of our holsters were designed around comfort, because we know that if you're not comfortable, you won't carry. If you don't carry, you can't protect yourself or your family. We designed Urban Carry to ensure your safety at all times.
Proudly made in the United States of America, all Urban Carry Holsters are made from 100% saddle grade leather. For us, the three C's guide how we design and build our holsters:
Comfort
Confidence
Concealability
By combining all three, we're able to offer the most sought after range of concealed carry holsters and leather gun holsters in our G3 deep concealment holster and our newest addition, the LockLeather hybrid leather holster series. The LockLeather firearm holsters offer options for inside the waistband (IWB), outside the waistband (OWB), both with or without optics ready firearms, shoulder, as well as our new LockLeather Shoulder holster series.
We also have a wide range of gear, including heavy-duty gun belts, magazine holsters, range gear such as bags and hearing protection, gun mats, money belts and a whole lot more. If you ever have any questions about Urban Carry products our experts are ready to take care of your concerns.